Powerful, connected and exclusively yours!
NetLeverage Cloud is a turnkey solution, designed to host Independent Software Vendors (ISV) applications online as software as a Service (SaaS).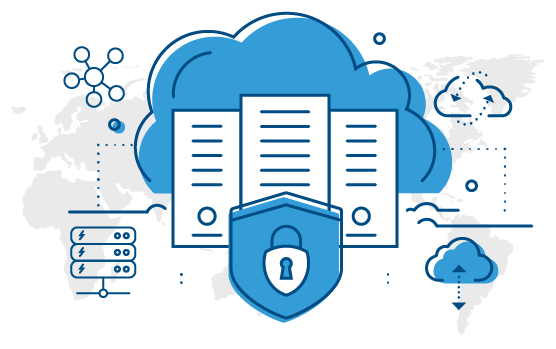 Attaché All-In-One
Attaché is the leader in intelligent business systems, combining a complete management information system with the know-how to improve your business fundamentals, opportunities and value.
Attaché Software
Tel : AU 1300 288 224

Financial Management Software
Advanced Business Manager has been designed and developed by accountants to create the next generation of accounting software for progressive businesses.
Advanced Business Manager
Tel : +61 3 9848 2389
email : sales@advancedbusinessmanager.com

Usage Business Solutions represents Sage products, and provides business software solutions and services to help you take care of your operations, accounting & finances, payroll and more.
Usage Business Solutions

Tel : +61 2 9440 7216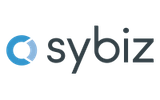 Accounting And Business Software Solutions
Sybiz provides a vast range of payroll, CRM and accounting programs, and third party developers add even more options to ensure that comprehensive solutions exist for most businesses.
Sybiz Software
email : sybiz@sybiz.com
web: www.sybiz.com
Microsoft Licensing Requirements:
Hosting Windows applications requires following Microsoft Service Provider License Agreement (SPLA) licenses:


1. Microsoft Windows RDS (Remote Desktop Services) SPLA license per user.
2. If hosted application requires exporting reports and documents to Microsoft Office applications, then Microsoft Office Standard SPLA license per user is also required.
Note: Providing ThinPoint Duet interoperability engine incorporated in hosted application, reports and documents may directly be exported to client side installed Microsoft Office applications. This will remove the need to install Microsoft Office software and SPLA licenses on server side, substantially reducing the monthly cost.
3. Where hosted application requires Microsoft SQL Server connectivity and Microsoft SQL Server Express is not suitable, then Microsoft SQL Server Standard SPLA license per user is also required.
Benefits
Features
Service Level Agreement
Benefits
Benefits to software vendors:
Strategise your software Web and Cloud presence.
No need to ship new CDs and DVDs every time a new version of your software is released. We will upgrade the software once for all users.
No hassle to maintain and support new installations.
Add new and exciting SaaS capability to your existing software. Now software companies can compete with likes of Salesforce.com.
There is no need to spend thousands of dollars re-writing your application to make them Web and Cloud-enabled.
Benefits to customers:
Access the application from any device (PC, Mac, iPhone, iPad, Android, etc.) using a web browser.
Access the application securely on the go from tablets and smartphones connoted to the Internet anywhere in the world.
No need to spend money and resources to purchase and maintain new servers to install the software on.
No need to change the way you work or learn anything new.
Pay a low monthly fee to access your known, tested and trusted business management software.
Securely access the software from any authorised computer, without having to install the software.
No need to spend time, money and efforts to upgrade the software when a new version is released by the software vendor.
No need to upgrade your server hardware ever, all taken care of by our service.
Features
ThinPoint Duet™ technology provides a state-of-art hybrid processing architecture that enables hosted software to export reports and documents directly to existing client-side installed Microsoft Word, Excel or Outlook ¹, representing a huge saving on the monthly cost. There is no need to install Microsoft Office on the server side!
ThinPoint technology harnesses client-side resources to get the job done, freeing up server resources from intensive processing. This translates to smaller and more agile virtual machines compared to other hosting technologies, representing a lower cost of hosting and requires lower bandwidth while enabling faster user access.
ThinPoint Seamless Application Integration presents Cloud hosted software as though it was installed on the client machine. Users will interact with the software as it was running directly on their machine.
ThinPoint enables seamless printing to the client printers without installing or mapping client printer drivers.
Unlike other hosting services, ThinPoint hosting service doesn't require VM setup cost per customer. Each customer application (or group of interconnect applications) resides on its own isolated computation layer, independent of VM. This layer can be backed up or moved from one VM to another, without loss of settings or data.
ThinPoint pure HTML client option allows access from any device (Windows, Mac, iPhone, iPad, Android, etc.) via a web browser without altering the device. File transfer and Universal Printing is also enabled.
Service to automatically back-up Application databases and files on a nightly/weekly basis and transfer them in real-time -using NetLeverage nCloud™ technology- to the customer web portal and a designated folder on a customer computer.
ThinPoint Cloud hosting designed with the utmost security in mind. ThinPoint access protocol is encrypted using industry standards AES-256 and TLS encryption algorithms.
To prevent unauthorised access, ThinPoint Cloud Service implements single-sign-on and two-factor-authentication access security on each client access. These functionalities are built-in in Windows ThinPoint IP client and no user setup is required for these features to work.
¹Please Note:
¹ThinPoint Duet technology is only available on Windows clients accessing via ThinPoint IP Client.
Service Level Agreement
Service Level Agreement
 
This Service Level Agreement (SLA) has been designed to provide you with absolute confidence in the reliability of our Cloud hosting offering. Our goal is to ensure that our services are available 24 hours a day, 7 days a week, 365 days a year. We strive to provide exceptional service and we would appreciate your feedback regarding the service we provide. 
Service Availability Hours
24 hours a day, 7 days a week, 365 days a year.

Service Level Target
99.9%
The Service Level Target is a measurement of time per calendar month, expressed as a percentage, that the service is available (i.e. there is no unplanned interruption to service or no major reduction in the quality of service). The Service Level Target excludes planned and unscheduled maintenance.
Planned Maintenance Notice
We will provide at least 2 business days notice prior to any planned maintenance.
Rebates
You may be entitled to a rebate equal to 10% of the service fee due for any calendar month in which the Service Level Target has not met.